Collaboration with Stockholm School of Economics for integration
Delphi and the Stockholm School of Economics work together for integration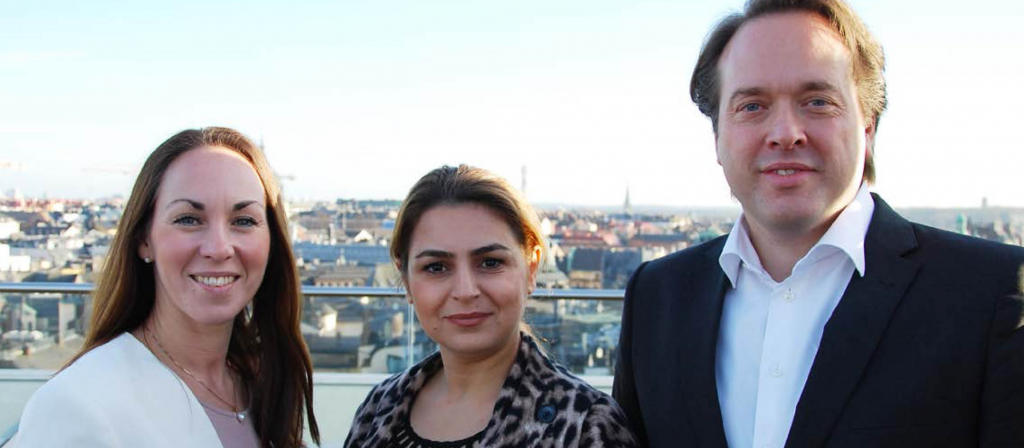 In October, Noor Khalil began her internship at Delphi under the Rapid Acceleration Program (RAMP). This program is a collaboration between the Stockholm School of Economics and the business sector to promote faster integration of newly arrived academics.
A unique internship
The initiative is a one-year program run by the Stockholm School of Economics. Newly arrived academics are given the opportunity to attend management training combined with an internship at a host company, that also funds the education.
Since 2015, nearly 50 academics have participated in the program. RAMP is highly sought after, with many applicants.
Noor Khalil is from Iraq, where she was an English teacher before relocating to Sweden.
"My internship at Delphi gives me the opportunity to learn Swedish faster. I also get a deep understanding of a Swedish workplace, and how it can differ from others. We are a very mixed group within RAMP. We come from many different countries with different educations and experiences. What unites us is our ambition to establish ourselves in Sweden," says Noor.
Karin Roberts is a Senior Associate at Delphi and Noor´s mentor during her internship.
"We are proud to have Noor with us here at Delphi. And It means a lot to me personally to meet committed people from other backgrounds and learn about their experiences."
An important part of our sustainability work
David Aversten, Executive Partner at Delphi, is convinced that RAMP and similar projects have several positive effects –­­ for the business as well as society at large.
"As an agency, we want to be at the forefront and offer a dynamic work environment where we are open to new perspectives. Taking part of other peoples' experiences and cultures obviously contributes to the development of our firm, and we can truly make a difference for somebody. We have had the great pleasure of following two previous RAMP interns, seeing their careers take off after the program."
"It feels great to be a partner in the RAMP project, and we hope that Noor finds her time with us rewarding."